We offer year-round music lessons for children, youth and adults in various disciplines and formats. All skill levels are welcome, from the absolute beginner to the advanced player. Instruction is available for those wanting to develop their skills as a recreational activity or for those wanting to pursue a career in music.

"The teachers whole-heartedly recognize that the pursuit of music is a personal journey unique to each individual.
I was soon introduced to several goal-oriented paths that would allow me to complete all my required exams to achieve a diploma in music performance offered by the West-London College of Music."

Avant-Garde Music Studio (AGMS) director, Alicia Romero, has taught about 300 children, youth, and adults from the surrounding communities for over 15 years.
Alicia's secret to keep her students engaged, lies in her positive approach and ability to customize lessons to accommodate her students' interests and goals while providing a solid musical foundation.
She has been immersed in the world of music and education for over 40 years. As a student, obtaining a Bachelor (Hons) of Music in Piano Performance and a Master of Education,  and  as elementary music teacher, private instructor in piano, theory, and pedagogy, as well as research assistant, and online facilitator.
Alicia is an active member of the musical community. Since 1999, she has served in the Executive Board of the Alberta Registered Music Teachers' Association-Calgary Branch in various capacities as well as instructor and publications coordinator for the Calgary Arts Summer School Association.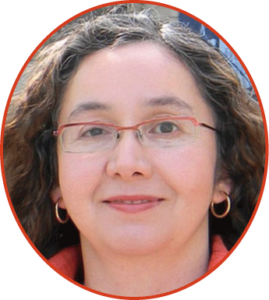 Patrick assisted by Odessa
"I have been consistently impressed with the professionalism and enthusiasm of all the staff at Avant-Garde.
Recitals are very much a special event for both the students—as they learn decorum and stage presence—and the parents. It is quite the event for all the kids, especially as Avant-Garde holds the recitals in downtown Calgary. I hope we have many years of music lessons here." - Gretchen A. paren

t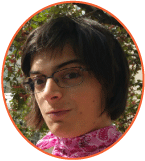 AGMS's music specialists come with diverse backgounds. This is an eclectic team of senior and junior instructors with varied areas of expertise ranging from classical to jazz to world music.