Learn to play an instrument or music theory. Lessons are tailored to meet your musical interests and goals while providing a solid musical foundation
"Avant-Garde Music Studio has played a huge role in my love for music, specifically the piano.
While spending over six years playing at the studio, I've learned and refined my skills enough so that I can learn a piece on my own.
I'm forever grateful that Alicia spent the time developing not only my skills as a pianist but my life long love of music.
Avant-Garde is a wonderful place to learn to play an instrument, it's a very supportive and encouraging environment whether you are just playing for fun or have other serious aspirations." - Ella C., alumni
Music enthusiasts of all ages interested in developing their musical skills as a recreational activity or who wish to obtain recognition of studies through exams will feel encouraged to give their absolute best in every lesson and will become resourceful and expressive players, and an appreciative audience for life.
Instrumental lessons are available in piano, violin, voice, guitar, and drums. Theory lessons are available in Rudiments (Royal Conservatory theory levels 5 to 8), History (Royal Conservatory levels 9 & 10), and Harmony (Royal Conservatory levels 9 & 10).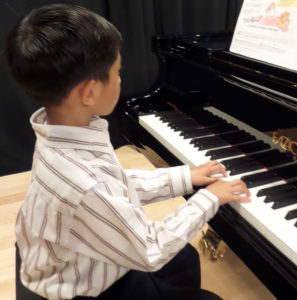 All one-on-one lessons are taken once a week.
The length of the lesson ranges from 30 minutes to 1 hour and 15 minutes.
The length is based on a combination of the level of playing, goals, and instructor recommendation.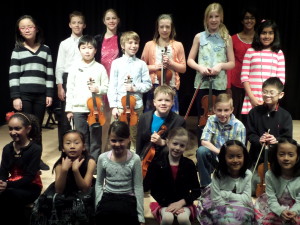 "

At Avant-Garde Music, we found the teachers to be very supportive, understanding, and accommodating.
Every effort was made to provide us with lesson time slots that fit our hectic schedule. 
Lessons with our teachers were very focused and efficient.  Compassionate and positive constructive feedback was always provided to allow for successful progress.  Assigned weekly practice was realistic and effectively promoted what was taught during the lesson.
As such, my daughters continued to improve on their skills while still maintaining a joy and interest in this creative pursuit, which I'm sure they will enjoy in the years to come.
Thank you Avant-Garde Music!" - Elaine S., parent
There is scientific evidence that show that the study of music has long lasting benefits in the cognitive, social, emotional, physical development, and overall well-being of individuals, especially in children and teens. Some of these benefits include:
Visible improvement in coordination and spatial awareness. These are desirable skills for sports, crafts, drawing, and writing.
Noticeable improvement in the development of language and reading skills. Children feeling capable at school will find learning rewarding and gratifying for years to come.
Strengthening character building and organizational skills. These include the now called soft skills needed to be successful in the work place (work ethic, communication skills, creative problem solving, teamwork, and leadership).